Shutter Options > Custom Finishes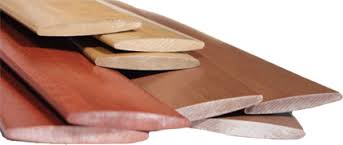 Furniture Quality Finish
We perform multiple sequences of sanding with finer sandpaper and then coating with a high-quality paint. Our paint is an acrylic lacquer finish, which we apply five times to all of our shutters. The classic acrylic lacquer finish produces the characteristics: hardness, strength, UV-resistance, water-resistance and color retention.
Custom paint and stain colors are available for colors outside the range of our standard selections.
Orange County Shutters will mix the finish for your shutters and present you a sample for approval. Finishing will not begin until your approval is received. Bear in mind that a finish appearance changes as the finish material cures over time. Therefore, a custom color match may become more or less satisfactory.

Important Definitions

Match – nearly equal or similar to, go well together, complimentary, suit one another.

Duplicate – an exact copy, a double, corresponding exactly.
While we routinely "match" paint colors and some stain colors, we are unable to "duplicate" colors. We mix our own paint and do not use paint from other manufacturers. All finishes will have a smooth satin / semi-gloss sheen. All of the following would have to be identical to achieve duplication:
The species, texture, and moisture content of the wood.
The degree of sanding and surface preparation.
The type of filters, sealers, and/or primers used.
The specific type and formulation of the finish.
The degree of sheen (gloss).
The number of finish top coats applied.
The temperature and humidity when the finish was applied.
The temperature and humidity during the drying period.
It is important to note that different eyes see colors differently, while weather conditions, lighting conditions (daylight, incandescent, fluorescent), and nearby reflective surfaces affect how colors appear. Therefore, exact duplication should not be expected.
Stain samples with heavy grain (oak, walnut, etc.) are very difficult to match. Please provide sample on a light grain wood.
*There is an additional charge on all custom colors and stains.