Window Shutters, do you want to give your home a new look without spending much? Well, the perfect way to dress up your home is by simply dressing up your windows. There are a variety of window treatments you can buy both in online stores and home décor shops in your area so finding the best one won't be that much of a problem. And yet, the variety may give you more options than you could handle.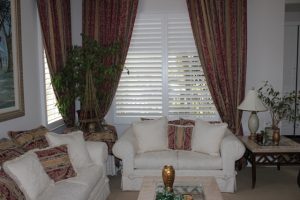 Everything seems to provide you and your family the privacy that you want. Most of them could also block out the sunlight just when you want them too. Each has a particularly distinct advantage that some people might consider beneficial for them but window shutters seems to have a little more extra to offer its clients.
Among the variety of window treatments, window shutters stand out from the rest. This perhaps is the very reason why people who considered renovating their homes had chosen to mount window shutters in every window in their house most especially the family room. Basically, people loved how plantation shutters can be very classy and elegant. Shutters used to be interior window designs made from two or three inch wide wooden slats mounted together in a solid wooden frame.
People prefer to install window shutters because they do not only add to the interior design of their homes but also because they are very economical and convenient. In countries where four seasons are experienced, having window shutters installed inside makes it easier to control the opening and closing of it as seasons change. They allow air to freely flow enhancing the room ventilation as well as keeping sunlight outside so the room can stay cool and comfortable in the afternoons and on hot days.
When wood shutters were first introduced in the market, they used to fill out the entire window with the rod that controls the opening and closing of the shutters is found at the center. There are also shutter designs that come as hinged panels which can totally be pulled out to open the window completely. They used to be installed on glass windows so during warm weather, the glass panels can be taken out so air could come in without getting rid of the shade or the sacrificing the privacy.
With all these, there is no doubt why plantation shutters can indeed stand out. They are window treatments that go beyond simplicity; they are the epitome of elegance and class.