Wood shutters. Everybody wants to have all the best especially when it comes to the window design and the other things around the house. However, most people would worry about the cost and so they would end up settling for something less just because it is much cheaper.
Getting the best window treatments at low cost may sound impossible especially if you are looking at the spending that you need to do but if you come to think of it, if it will only entail you to spend once and it could already last you a lifetime, that could save you a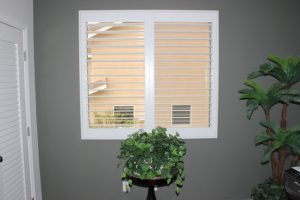 lot. Great wooden shutters mounted in the windows of your home would be like a dream come true and you could make that come true. Just think about why wood shutters are great and you'll be up at your feet mounting those shutters.
Shutters made from wood can be really strong and sturdy and this trait would make it withstand any storm or strong wind that could come its way.
Wood shutters look very natural and this is the very reason why it can look classy and elegant even after years of usage.
Wood shutters can come in several different natural shades. You may also paint them in white or simply varnish them to enhance its natural color. Either way, you can experiment with it to fit the overall interior design of your house
Wood Shutters can also be installed at the exterior of your home and you do not need to worry about a thing. Some window treatments can only be used in the interior because they are vulnerable to wind and other weather changes.
Lastly, wood shutters are very dependable and cheap considering that once you have installed them, you would never need to install a new set even after years.